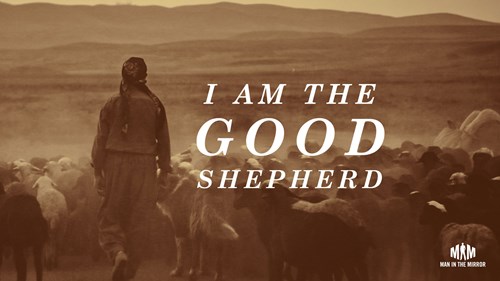 [Watch Here!]
ANNOUNCEMENT
Welcome
Anzac Day Dawn Service
Save the Date: May Bus Trip on Saturday 29 May
Next Sunday: Communion
Easter 4: Anzac Day
CALL TO WORSHIP and PRAYER
The minister reads Psalm 23:
Minister:
The LORD is my shepherd,
I shall not be in want.
He makes me lie down in green pastures,
he leads me beside quiet waters,
he restores my soul.
He guides me in paths of righteousness
      for his name's sake.
Even though I walk
      through the valley of the shadow of death,
I will fear no evil,
      for you are with me;
your rod and your staff,
      they comfort me.
You prepare a table before me
      in the presence of my enemies.
You anoint my head with oil;
      my cup overflows.
Surely goodness and love will follow me
      all the days of my life,
and I will dwell in the house of the Lord
forever.                                                    Psalm 23, NIV
Let us pray:
God is creating a new heaven
and a new earth.
God began with one resurrection.
God is putting an end to death.
God began with one life.
Radiant God of light and love,
      you fill our hearts with joy this morning
      by raising Christ to new life.
Receive us as we come to find you
      even in the places of death.
Send us forth shining with Christ's Resurrection in our lives. Amen.
SONG

      

'Alleluia, alleluia, give thanks' (390)
Refrain
Alleluia, alleluia, give thanks to the risen Lord.
Alleluia, alleluia, give praise to his name.
1    Jesus is Lord of all the earth;
he is the king of creation.
Alleluia, alleluia, give thanks to the risen Lord.
Alleluia, alleluia, give praise to his name.
2    Spread the good news o'er all the earth;
      Jesus has died and has risen.
Alleluia, alleluia, give thanks to the risen Lord.
Alleluia, alleluia, give praise to his name.
3    We have been crucified with Christ;
      now we shall live for ever.
Alleluia, alleluia, give thanks to the risen Lord.
Alleluia, alleluia, give praise to his name.
4    God has proclaimed his gracious gift:
      new life for all! Alleluia!
Alleluia, alleluia, give thanks to the risen Lord.
Alleluia, alleluia, give praise to his name.
5    Come, let us praise the living God,
      joyfully sing to our Saviour.
Alleluia, alleluia, give thanks to the risen Lord.
Alleluia, alleluia, give praise to his name.
SCRIPTURE READING
Jean Boyd
John 10:11-18 (NRSV)
 "I am the good shepherd. The good shepherd lays down his life for the sheep. The hired hand, who is not the shepherd and does not own the sheep, sees the wolf coming and leaves the sheep and runs away—and the wolf snatches them and scatters them. The hired hand runs away because a hired hand does not care for the sheep.
I am the good shepherd. I know my own and my own know me, just as the Father knows me and I know the Father. And I lay down my life for the sheep. I have other sheep that do not belong to this fold.
I must bring them also, and they will listen to my voice. So there will be one flock, one shepherd. For this reason the Father loves me, because I lay down my life in order to take it up again. No one takes it from me, but I lay it down of my own accord.
I have power to lay it down, and I have power to take it up again. I have received this command from my Father."
Jean says, "The Gospel of the Lord."
All respond, saying, "Praise to you, Lord Jesus Christ."
THE PEACE
Minister: The peace of the Risen Lord
be always with you.
All:

    

And also with you.
CHILDREN'S TALK
Video clip about Rosemary (herb)

Please pick one and hold in your hand. That commemorates this morning those who sacrificed their life in many places, from the Gallipoli Campaign through to Iraq and Afghanistan and also their families.
This video talks about the herb rosemary. Rosemary grows wild on Gallipoli in Turkey. Many Australian soldiers died there during World War I. This symbolic herb is often worn on Anzac Day to help us remember Australians who served and died in wars.
The video might remind us who we are as God's people – peacemakers. I do hope that rosemary will be a reminder of those sacrificed their lives and of who we are, peace makers who could stop all the wars and violent conflicts in our future human history.
Encourage our young ones to give away rosemary strigs to the congregation.
ANZAC DAY COMMEMORATION
ONE MINUTE SILENCE
Daniel Yeon plays 'The Last Post'.
CANDLE-LIGHTING RITUAL     
The minister lights the candle and then cite The Ode (the full version).
Jim:    
They went with songs to the battle,
they were young
Straight of limb, true of eye, steady and aglow.
They were staunch to the end
against odds uncounted
They fell with their faces to the foe.
They shall grow not old,
as we that are left grow old:
Age shall not weary them,
nor the years condemn
At the going down of the sun and in the morning
We will remember them.
Congregation repeats the last line:
We will remember them.
Lest we forget.
Lest we forget.
Prayers of the People

     

Phoebe Kim
Let us pray:
Loving Father,
We come to you this Anzac Day with faithful hearts and open minds.
We know father that today is ANZAC Day. We think of all the veterans who have fought for safety and peace all over the world. We pray for families who have lost loved ones. We pray that we who do not fight physically in battle, fight for justice in our everyday lives.
We pray that we all unite to strive for peace globally.
In this time of prayer, we think of Armenia, Azerbaijan, and Georgia and we keep them in our thoughts and prayers this coming week. We know these countries have seen war and conflict. We pray that you will heal these countries and that you will guide their citizens to your glory.
We think of our neighbours in the City of Ryde. The multiple Uniting Church congregations, faith communities and chaplains. We pray that you watch over them as they also walk in your path and do your work in our local community.
We thank you father for the children and young adults in our own congregation. We know father that they have returned to Term 2 at school. Fill their hearts and brains with wisdom and courage.
We thank you for all our brothers and sisters in our Boronia Park Uniting Church. We thank you for our minister and the worship community. We thank you for another beautiful week that we have spent and can come before you.
We remember that this time last year, we were not able to gather and worship together and offer our gratitude that you have led us out of the worst of the pandemic.
We remember that we in Australia are the lucky ones. We remember our brothers and sisters all over the world who still struggle with the coronavirus on a much bigger scale than we do.
We continue to pray for front line workers, and governments. We think of those who have lost loved ones or have been placed in financial struggle as a result of this pandemic.
We pray all these things in your name.
Amen.
THE LORD'S PRAYER
Our Father in heaven,
      hallowed be your name,
      your kingdom come,
      your will be done,
            on earth as in heaven.
Give us today our daily bread.
Forgive us our sins,
      as we forgive those who sin against us.
Save us from the time of trial
      and deliver us from evil.
For the kingdom, the power,
and the glory are yours
      now and forever.
Amen.
SERMON

            

Seungjae Yeon
Jesus says, "I am the shepherd, the good shepherd." He identifies himself as a shepherd, whose role is to care and look after his/her own flock of sheep. No matter how many or how good they are, a shepherd owns them, taking a great care of them all the time. Jesus, the good shepherd, tells that he can give up his own life for his sheep without any condition. But by his saying, there is a dilemma of who will then care for the sheep if shepherd dies or is absent. Maybe, Jesus meant that what he owns is everything for him and for his Father so that he can give his life to them though death and its shadows come dwell near him. Then Jesus died but rose again from the grave. It proves what he says, "I am the shepherd," and I will never leave you alone. He has never been absent, attending his flock all the time from the beginning. And till the end. Jesus, the good shepherd is always with us so we do not fear. We are not alone. Never. John 14:18 clearly speaks, "I will not leave you orphaned; I am coming to you." He came for each and every one of us. And in our belief in his second coming, he is coming back again for you, for me, and for many. In the meanwhile, the Holy Spirit, as the promise of Jesus Christ that he made when he was on earth with his friends, is now hovering over us, taking a great care of us. Now we are with the shepherd through the movement of the Holy Spirit.
Many years ago, I had a visit of home of one of Grace's extended families when our family had a holiday in South Korea. The family lived another town nearby From where Grace's hometown is. Grace's uncle and his family owned a goat farm. It was well established and operated well. Hundreds of goats dwelled in a huge fold. In that fenced dirt yard, goats stayed in group, played with peers and cleaned each other. When the time that the uncle feeds his flock came, he whistled. What happened was spectacular! Hundreds of goats run back to the hut where they stay and are fed. Just one single whistle! I attempted to give a big whistle in order to call the rest of goats back to the hut. What happened was disappointing me. Nothing happened. No one moved. But when the uncle whistled again, the rest of them ran to the hut, joining their siblings and families. All safely back home for dinner. I wondered why my whistle did not work though it was louder and much clear. I asked him then he answered, saying, "they know my whistle only. No matter how your whistle is louder or great, they will never listen." I, as a visitor, meant nothing for them. I didn't commit anything for the goats. I just entertained myself. But the uncle was everything for them and they were all in him. His job was tiring manly and sometimes risky. But he has such a great attachment to his goats all the time. Yes, it was his farming business, but the perspective of goat farmer, he was their mother, father, doctor, nurse, nutritionist, cleaner, caregiver and shepherd. So they only listen to him. They know him with their instinctive respect, as he knows them with his great commitment.
Jesus says, "I am the shepherd. I am the good shepherd." We might respond to the statement like this: "Lord, we are your sheep. We always listen to you and for your word. We need you." Are we really saying like that all the time? Like Grace's uncle cares and raises goats and then his goats listen only to him, do we really listen always to Jesus Christ, the risen Lord? We believe this: By his death, we are saved. By his resurrection, we have eternal life. And by his role as the good shepherd, we live the life of everlasting grace in his presence. He carries a cross, the symbol of his suffering, death and the end of human efforts and agenda. But he carries a cross as the greatest symbol of his sacrifice to the redemption of his sheep. We are the sheep of Jesus Christ the good shepherd. This reminds us our relationship, the mutual relationship between Jesus and us. The statement, "I am the good shepherd" is a signalto us today that the mutual relationship is important than anything that we look for and own in this life. Mutual recognition, mutual knowledge or mutual relationship is clearly experiential. This means that you may gain mutual relationship with Christ by experiencing him and observing how his word works in life. Have you ever fully trusted, longed for his mercy and love, been still until he works for you, and let him intervene all your circumstances, no matter what. When was your last time to experience who Jesus Christ is in your life? If someone near you ask about Jesus' presence dwelling in you, how would you explore with them to seeking to find it? Are you really ready fully to trust in Jesus Christ as your shepherd, the good shepherd today? Today, I want us to begin again to build mutual relationship with Jesus and have a grip of intimacy with him as following him. Jesus Christ is right there for you to lay his life down, giving up all that he is, the kingship and the son of God. This is because of God's will. This is because of the church which is built upon his blood and sacrifice. You are a church, I am a church and we are church. The Church and its people are called to have sincerely mutual relationship with Christ, the foundation of Church and to show our relationship with Jesus to the world. The intimacy of this relationship is only the reason of our existence as church, our mission and ministry and our future. In the mutual relationship, his death and resurrection are the most important matter for us. In the intimacy, we are able to live and continue our faith journey together. I do hope that we Boronia Park Uniting People know the reason why Christ identifies himself as the good shepherd. Ephesians 5:25 gives us courage to seek the reason in the life of the church. It says, "Christ loved the church and gave himself up for [her] the church."
While I was preparing this reflection sharing, I was excited and moved by an announcement. Ten days ago, the Australian government announced that the remaining military personnel, 80 Australian citizens, in Afghanistan will leave the county and come back home in September this year. In the announcement, the Prime Minister read through a list of the 41 Australian personnel who have died while serving in Afghanistan. You should have found the names and their photos put up in the corridor as you walked in. Next to the list of 80 personnel, there is also a separate tribute for 20 returned veterans who took their lives after serving their country. No matter what death they had, their sacrificial and tragic death will be with their families and us in remembrance of them. As during the past week, a new Royal Commission was announced, we must work to ensure that returned veterans receive support by the government and communities where they belong. I want us to think of those who grow anxiety and deepen in depression. We pray. They laid down their lives for the country, and for those who faced mortal challenges during the war and conflicts. My heart was wavering while I collated the photos and personal information. They were and are ALL our fellow citizens near and far. They were loved ones for many – parents, children, friends and members of community they belonged. They are not with us in person anymore. However, this difficult challenge and question are weighed, their true loving and giving action toward world neighbours may give us such a huge reminder of who we are as human beings and God's creation. John Squire, a Uniting Church's theologian shares his reflection on the passage and the contemporary meaning of Anzac Day.
To lay down our lives for others is to show what it is to be human; not necessarily to be prepared to die, but rather to be considerate of others, to place the needs of others ahead of our own. That's what parents are required to do as they raise their children. That's what couples are required to do when entering into faithful lifelong relationships. That's what life in community means; to seek the good of the other, first and foremost.                                   © John Squire
It is so true. What John reflects on is exactly what the word and deed of Jesus Christ is written on the Bible and witnessed by those faithful people in our church history, past and present. Love your God and your neighbour. And 1 John 3:18 supports us as we are considerate of others and place the needs of others ahead of our own: "Little children, let us love, not in word or speech, but in truth and action." The message today from John's gospel mirrors the meaning of giving life in the story of Anzac and our nation's service men and women in the past and present, and here and all around the world.
Jesus is truly the good shepherd for us and for many. And we are his sheep. We have the mutual relationship with him as he has the same with the Father God and the love of God. We know him, actually we are on a journey to seeking who he is for us, as he knows us in this time and space and beyond. We are able to continue this journey because of Jesus who laid down his life for us. We can hope for tomorrow because we can see his death and resurrection in view at the same time. His sacrificial death was not an end. From the death to the resurrection, from the misery of failure to the glorification in fulfilling God's will, and from our struggles today to our finding the Way in Jesus Christ tomorrow, we continue our faith journey with each other. Like Jesus said and did, we are called to lay down our lives for the sake of the others. That is how we know, and others know the love of God. 1 John 3:16 may encourage us today as we commit ourselves to each other. "We know love by this, that he laid down his life for us—and we ought to lay down our lives for one another." This is the Way of Jesus. This is the purpose of our lives today. We follow Christ's command. Love your God and your neighbour through our words and our actions. This is God's mission today commissioned to us and we live for. This is God's love reflected to the world through us. "I am the good shepherd", said Jesus. In Him, we are his flock. Let us go live the life our shepherd Jesus Christ gave up for us in his death and resurrection.
Amen.
SONG

      
Make me a channel of your peace (607)
Make me a channel of your peace.
Where there is hatred let me bring your love;
where there is injury, your pardon, Lord;
and where there's doubt, true faith in you.
O Master, grant that I may never seek
so much to be consoled as to console,
to be understood as to understand,
to be love, as to love with all my soul.
Make me a channel of your peace.
Where there's despair in life, let me bring hope;
where there is darkness, let me bring your light;
and where there's sadness, let me every joy.
O Master, grant that I may never seek
so much to be consoled as to console,
to be understood as to understand,
to be love, as to love with all my soul.
Make me a channel of your peace.
It is in pardoning that we are pardoned,
in giving of ourselves that we receive,
and in dying that we're born to eternal life.
BLESSING
Bow to the Lord and ask his blessing.
May God the Father,
who raised Christ Jesus from the dead,
continually show us his loving kindness.
All:

    

Amen.
May God the Son, the Risen Lord,
      grant us a share in the joy of his resurrection.
All:

    

Amen.
May God the Spirit,
giver of light and peace,
renew our hearts in God's love.
All:

    

Amen.
May Almighty God continue to bless us,
the Father, the Son, the Holy Spirit.
All:

    

Amen. Alleluia!
Let us go forth in peace.
Alleluia, Alleluia!
All: Thanks be to God.
Alleluia, Alleluia!
SUNG BLESSING
Go in Peace, Go in Love
Let's find joy with each other.
Go in Peace, Go in Love,
We are sister and brother.
Fed by Spirit with strength each day
to find our way together
Go in Peace, Go in Love,
God be with us forever.