Auditorium - Adorable
For special services like weddings and funerals, and music concert, the Church worship space can be hired. Speaker system, data projector and screen, and a baby grand piano is provided. Click to see more photos.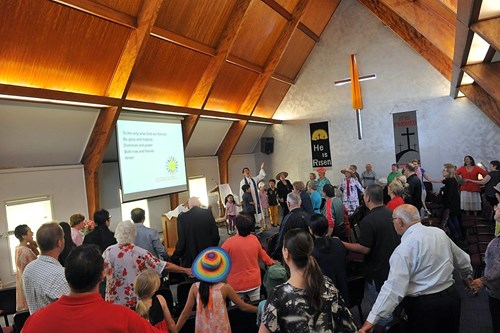 Main Hall - Big Function!
The large main hall has access to many tables and chairs. There is the commercially equipped kitchen serving into the main hall and the church foyer. Suitable for birthday party, conference, workshop, fashion show and exhibition. Click to see more photos.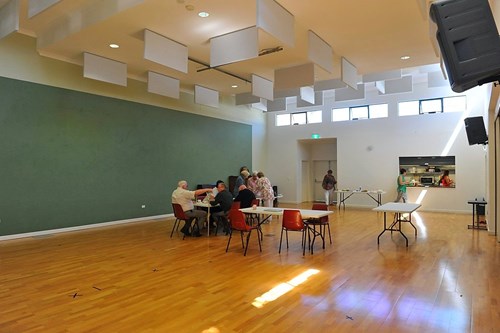 Meeting Rooms - A Lounge Style
The meeting rooms can be hired either as a separate rooms 1 or 2, with the centre sliding partition, or as one large meeting room space. It includes kitchenette, LED monitors and a good size veranda. Suitable for small group meeting, knitting group, meditation group and book club. Click to see more photos.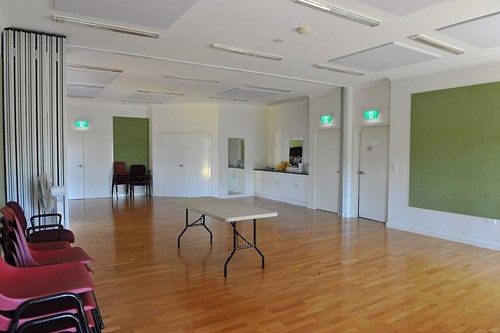 Playgroup Room (or Party Room) - Great Fun
A large tiled area with some carpeted covering is available around the back of the church, with great access to a children's playground. You may use jumping castle and BBQ outside the room. Perfect for kids' birthday party, playgroup and family gathering. Click to see more photos.

Chapel - Sacred Space
A smaller room which can be used for a sacred and small group activities, located behind the fountain in the foyer. Suitable for your prayer/meditation group, bible study and morning/afternoon tea meeting. Click to see more photos.