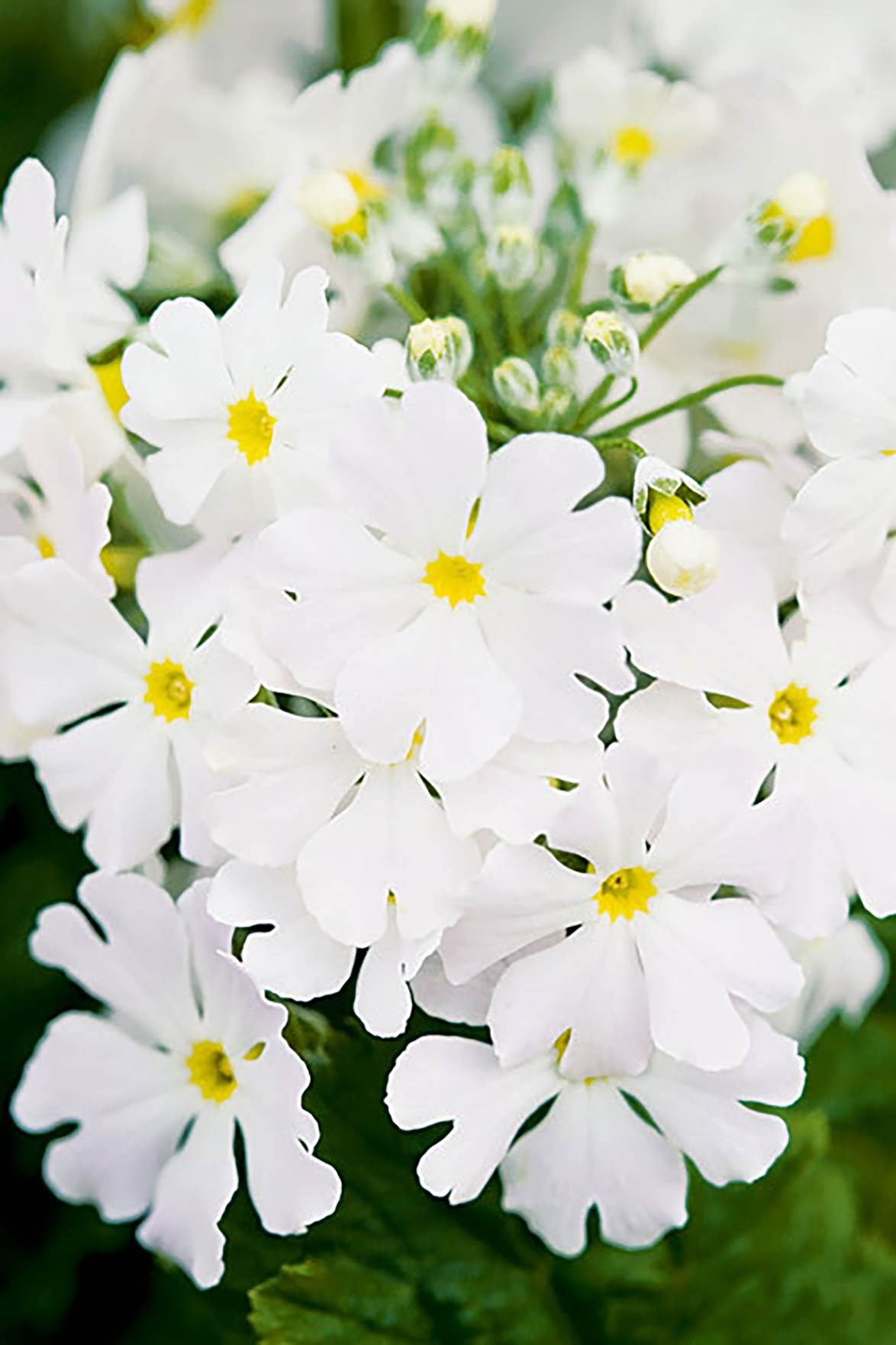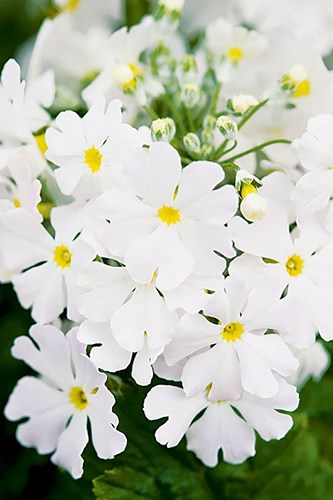 FAIRY PRIMROSE
Fairy primose, also known as Primula malacoides,
is a plant that thrives in pots or in garden
(Warning: capable of producing toxic reaction if eaten or touched).
Photo: Scott Hawkins
(From website "12 Best Winter Flowers")
Important Announcement
We are getting ready to return to church!
Boronia Park Uniting Church has been considering public health advice and the needs of our members and guests.
The Synod of NSW and the ACT has been meeting regularly to discuss the current issues and plan for the gradual relaxing of regulations. As the result, with the state government's guideline, we are now able to create a safe path to reopening some church activities including Sunday worship service.
The Church Council has discussed what we should prepare before reopening.
Please be patient as we are getting back to a new normal.
While creating and preparing for reopening, physical distancing is required and all worship resources will be continued online.
More information on the Synod Website Here to click/tab
Greeting to Members - Learning for Leisure announcement
Preparing for Worship
Welcome to Boronia Park Uniting Church and its weekly worship resources. You may wish to find a comfortable space and to commit yourself to sit. Lighting a candle may help you to remember the presence of Christ Jesus this day. If you are worshipping with others, you are encouraged to share the various parts of worship and read them aloud. We believe that where you sit you and spend the moment in God's presence is a church, representing the whole Christ's community.
Acknowledgement for the First Peoples
I/We acknowledge the traditional custodians of this land, Elders past, present and emerging, on which we gather this day. I/We recognize their special relationship with the land and all creation. And thank them.
Call to Worship & Opening Prayer
Our God is great and faithful all the time.
God we believe will dwell forever
amongst the faithful people.
My brothers and sisters in Christ,
please bring your clean heart to worship God.
Let us pray:
O Fountain of All Good,
Destroy in us every lofty thought,
Break pride to pieces and scatter it to the winds,
Defeat each clinging shred of self-righteousness,
Implant in us true lowliness of spirit,
Lower us to self-hatred,
Open in us a source of repentant tears,
Break us, then bind us up;
Thus our hearts will be a prepared dwelling for you, our God;
O Holy Trinity, three Persons and one God,
inhabit us, a temple sacred to your glory.
When you are present, evil cannot abide;
In your fellowship is fullness of joy,
Beneath your smile is peace of conscience,
By your side no fears disturb,
no worries remove rest of mind.
Nothing exceeds your power,
Nothing is too great for you to do,
Nothing too good for you to give,
Infinite is your might, boundless your love,
limitless your grace, glorious your saving name.
Amen.
adapted from "The Great God" (The Valley of Vision)
© 1975 The Banner of Truth Trust
Hymn

  

Love divine, all loves excelling (217(i), HYFRYDOL)
Verse 1
Love divine, all loves excelling,
joy of heaven, to earth come down,
fix in us thy humble dwelling,
all thy faithful mercies crown:
Jesus, thou art all compassion,
pure unbounded love thou art;
visit us with thy salvation,
enter every trembling heart.
Verse 2
Come, almighty to deliver,
let us all thy life receive;
suddenly return, and never,
never more thy temples leave:
thee we would be always blessing,
serve thee as thy hosts above,
pray, and praise thee, without ceasing,
glory in the perfect love.
Verse 3
Finish then thy new creation,
pure and spotless let us be,
let us see thy great salvation,
perfectly restored in thee:
changed from glory into glory,
till in heaven we take our place,
till we cast our crowns before thee,
lost in wonder, love and praise.
Charles Wesley
Responsive Scripture Reading: Psalm 119:105-112
Let us read the following passage responsively. Your response is in bold.
Your word is a lamp for my feet,
    a light on my path.
I have taken an oath and confirmed it,
   

that I will follow your righteous laws.
I have suffered much;
    preserve my life, Lord, according to your word.
Accept, Lord, the willing praise of my mouth,
   

and teach me your laws.
Though I constantly take my life in my hands,
    I will not forget your law.
The wicked have set a snare for me,
   

but I have not strayed from your precepts.
Your statutes are my heritage forever;
    they are the joy of my heart.
My heart is set on keeping your decrees
   

to the very end.

                                        

   

 
This is the Word of the Lord.
Thanks be to God.
Response to the Reading
Worship, honour, glory, blessing,
Lord we offer to your name;
young and old, their praise expressing,
join your goodness to proclaim.
As the saints in heaven adore you,
we would bow before your throne;
as your angles serve before you,
so on earth your will be done.                                              Edward Osler
Scripture Readings: Genesis 25:19-34, Matthew 13:1-9, 18-23 led by Christy Kim, Emily Han and Ashley Han

The first reading comes from Genesis 25 which tells us about the story of Isaac's family.
Jacob and Esau
19 This is the account of the family line of Abraham's son Isaac.
Abraham became the father of Isaac, 20 and Isaac was forty years old when he married Rebekah daughter of Bethuel the Aramean from Paddan Aram and sister of Laban the Aramean.
21 Isaac prayed to the Lord on behalf of his wife, because she was childless. The Lord answered his prayer, and his wife Rebekah became pregnant. 22 The babies jostled each other within her, and she said, "Why is this happening to me?" So she went to inquire of the Lord.
23 The Lord said to her,
"Two nations are in your womb,
    and two peoples from within you will be separated;
one people will be stronger than the other,
    and the older will serve the younger."
24 When the time came for her to give birth, there were twin boys in her womb. 25 The first to come out was red, and his whole body was like a hairy garment; so they named him Esau. 26 After this, his brother came out, with his hand grasping Esau's heel; so he was named Jacob. Isaac was sixty years old when Rebekah gave birth to them.
27 The boys grew up, and Esau became a skillful hunter, a man of the open country, while Jacob was content to stay at home among the tents. 28 Isaac, who had a taste for wild game, loved Esau, but Rebekah loved Jacob.
29 Once when Jacob was cooking some stew, Esau came in from the open country, famished. 30 He said to Jacob, "Quick, let me have some of that red stew! I'm famished!" (That is why he was also called Edom.)
31 Jacob replied, "First sell me your birthright."
32 "Look, I am about to die," Esau said. "What good is the birthright to me?"
33 But Jacob said, "Swear to me first." So he swore an oath to him, selling his birthright to Jacob.
34 Then Jacob gave Esau some bread and some lentil stew. He ate and drank, and then got up and left.
So Esau despised his birthright.
The following is the gospel of Matthew, chapter 13. The first part (1-9) is Jesus' parable and the second part (18-23) tells its meaning.
The Parable of the Sower
13 That same day Jesus went out of the house and sat by the lake. 2 Such large crowds gathered around him that he got into a boat and sat in it, while all the people stood on the shore. 3 Then he told them many things in parables, saying: "A farmer went out to sow his seed. 4 As he was scattering the seed, some fell along the path, and the birds came and ate it up. 5 Some fell on rocky places, where it did not have much soil. It sprang up quickly, because the soil was shallow. 6 But when the sun came up, the plants were scorched, and they withered because they had no root. 7 Other seed fell among thorns, which grew up and choked the plants. 8 Still other seed fell on good soil, where it produced a crop—a hundred, sixty or thirty times what was sown. 9 Whoever has ears, let them hear."
18 "Listen then to what the parable of the sower means: 19 When anyone hears the message about the kingdom and does not understand it, the evil one comes and snatches away what was sown in their heart. This is the seed sown along the path. 20 The seed falling on rocky ground refers to someone who hears the word and at once receives it with joy. 21 But since they have no root, they last only a short time. When trouble or persecution comes because of the word, they quickly fall away. 22 The seed falling among the thorns refers to someone who hears the word, but the worries of this life and the deceitfulness of wealth choke the word, making it unfruitful. 23 But the seed falling on good soil refers to someone who hears the word and understands it. This is the one who produces a crop, yielding a hundred, sixty or thirty times what was sown."
This is the Word of the Lord.
Thanks be to God.
Reflection on the Scripture

      

Seung Jae Yeon
Isaac and Rebekah and their own family root started from emptiness. Although they were the recipients of blessing from Abraham and Laban, the couple experienced the barrenness which Isaac's mother, Sarah had had before Isaac's birth. From generation to generation, those people started from barrenness or nothing but their future looked different. Like Abraham prayed for Sarah, Isaac did. In order to pass their blessings on to his son, he prayed to the God of his family with a faith in blessing that he held instinctively for the family surviving in the foreign land. He would have believed that praying to God or holding faith seeks to find God's will to continue his father, Abraham's name to emerging generation. Finally, God answered his prayers by giving the twin boys, Esau and Jacob.
Esau spent his days outdoor as a hunter-gatherer to feed his father's household. Jacob silently worked as an indoor helper with his mother. It was another day that both twin brothers played different roles, one searching for food in the field, the other more fond of preparing meal. Esau asked to Jacob for soup because he was hungry. However, he was asked by Jacob unexpectedly about selling the birthright. Esau thought about how dare this younger brother asks me about the birthright? What are you talking about? I just want a bowl of the red soup to fill my stomach. Jacob took advantage of his brother's hunger to get him to give up his birthright, the portion of blessings belonging to Esau, the oldest child. Esau said, "Hey Jacob, I'm about to die. What good is the birthright to me. Give me food." The Isaac's household suddenly became like a noisy bazaar because of the wave of birthright. But Esau despised what is a privilege as an oldest child. Isaac was holding the blessings inherited from Abraham to emerging generation. Esau got his portion of those blessings in his birthright but disregarded. He cut himself off from the blessing of Abraham, Isaac and even Laban. And mostly he cut off from the blessings of God.
Later he bagged to his father about leftover blessings after Jacob. The leftover would lessen his position in the channel of blessing. In Genesis 27:39-40, it says,
"Your dwelling will be
away from the earth's richness,
away from the dew of heaven above.
You will live by the sword
and you will serve your brother.
But when you grow restless,
you will throw his yoke
from off your neck."     
Esau lived with anger and grudge toward his brother. Esau cut him off to a man holding sword from the birthright holder and to a man hearing answers from his father instead of receiving the blessing. He despised and disregarded his position in family that he was called to keep the promise of God for his future household and himself.
Today's passage from Genesis 27 neither tells us about the abundant blessing of the birthright or the deceit or theft of Jacob. However, the passage summarises who Esau was, saying, "So Esau despised his birthright." It is like a warning message which is very straight forward and clear. Also it is like a signpost for us to go to right direction. There are two messages that the passage warns. First, whatever it is, no matter how little or great it is, we do not have to despise all things in life given. It would remind us that we need to love and value all things that are important, priceless, little or even that you are trying to hide from others. That's because all things given in life are who you are.  Secondly, like Esau's case, we may learn from him, his mistake of misunderstanding of how much he is blessed in life, by not knowing what the birthright means for his family and himself. Sometimes we would not recognise what I belong, who I am, what belief I own, or who my neighbours are etc. As Christian, we may discern God's call and will in life like the birthright given to Esau. Because we cannot sell it or trade it with other earthly things.
Personally, I love walking. I have decided to walk if travelling short distance. I walk 5-6 km at least 5 days a week. At the start of walking daily, I focused on my physical health benefit. And I've been relying on brisky outdoor walks to combat my anxiety, and boost my mood, creativity, productivity, and endurance for a while. One of the joys I have found from daily walking is to walk along secret paths and various tracks in the bush which connect with busy roads or residential areas.
In there, I can find the day's first dewfall on grass, micro size streams running through the bush, and unnamed birds singing over my head. Eureka! I didn't realise there is such a beautiful nature nearby that I couldn't find if driving through. The nature and its blissful existence are already there or are given to me but I could not find out. Since I moved in the area in 2014, it has taken 6 years to find the amazing gift of nature around me. My findings are like gifts daily. I am feeling uplifted now because I am imaging myself walking through the paths tomorrow.
There is no one warning me if I don't walk daily. Also I don't need to feel sorry to anyone if I don't find out the paths. But now I know being given those benefits of daily walking is so precious to me. The treasure is there near me. So I look after my treasures in walking by picking rubbish and clearing the sign post if dirty. I am so thankful to the nature near where I live, thinking of climate issues and giving thanks to Wallumetta people, the Traditional Land Owner. if we start adding a search for God's call or will to your daily routine, we'll probably find the same thing to be true for us.
We have been in very different daily routine since last April. Our Christian formation has been challenged by the Pandemic. To me, it has caused me to think about Church. I don't imagine about the future of Christian church but the church community that we belong today. Maybe you do the same thing like me. And no one despised our church community. But many of us probably have reflected during the lock down of church building on what the church is, what the ministry and mission of church are, and what the future church looks like. The Pandemic suddenly came to our daily life, stirring up our past experiences of church and making us think about the church seriously. There have been no contact-based gatherings, no community groups and hall hirers (fortunately they came back to reopen their businesses) and financial difficulties for the congregation's operation. However, all the problematic circumstances could not steal away our passion, love, value and vision of Boronia Park Uniting Church from us. Furthermore, I truly believe that all individuals may have time to discern about each one's call in ministry and life as Christ's follower.
I, as a local church minister, in my belief, am for sure that the church is not a building g but a gathered people. It is the same today. But I should note that during the Pandemic I have been retouched my view and belief on 'a gathered people' and what the church means for all. That's because we have not been able to gather face-to-face as congregation. I have also observed that people really liked it if meeting face-to-face in small group meetings.  I still value at 'a gathered people' but need to re-define it. Thankfully there have been good signs among us. 'A gathered people' have continued worshipping God virtually wherever they are. 'A gathered people' have been in the spiritual network by the Elders who pass greetings and words of encouragement by various ways. 'A gathered people' have formed a Christ's community with each other's company in praying for, thinking of and taking care of each other.
In summary, I would say that once again, the church is not a building but the transitional formation of gathered people who fulfil their roles wherever they are, passing Christ message as the blessing of God to others and emerging generation. Like God, the Father, the Son and the Holy Spirit, and the saints past and present who believe in Christ Jesus, His Death and Resurrection, you and I, and many, as 'a gathered people' who follow God's daily will would be transcendent to overcome the limit of time and space.
The Pandemic is not the end. No matter there would be the second wave of virus or greater sufferings we are able to keep our faith alive in Christ Jesus instead of cutting off from the blessings of God. Then our future generation inherits a title of Christ follower from us in the eye of God.
Esau despised the birthright. The short sentence warns us that we need to be more careful when passing through the difficult times like the Pandemic. I may encourage all of us that by the message of Esau's despising of his blessing, we Boronia Park Uniting Church, as 'a gathered people', need to discern a call of God or God's will which is given today. And until we will meet again, no matter where we are, please don't forget and remind each other that we are the church as 'a gathered people.' And I pray for that. May God bless us as this moment is given to all equally and you may live God's call and will as people of God.
Amen.     
Responsive Prayer: God the Source of All Good
Let us pray:
O Lord God, who inhabits eternity,
The heavens declare Your glory,
The earth Your riches,
The universe is Your temple;
Your presence fills immensity,
Yet You have of Your pleasure created life,
and communicated happiness;
You have made us what we are,
and given us what we have;
In You we live and move and have our being;
Your providence has set the bounds of our habitation,
and wisely administers all our affairs.
We thank You for Your riches to us in Jesus,
for the unclouded revelation of him in Your Word,
where we behold his Person, character, grace,
glory, humiliation, sufferings, death, and resurrection;
Help us to feel a need of his continual saviourhood,
and cry with Job, 'I am vile',
with Peter, 'I perish',
with the tax collector, 'Be merciful to me, a sinner'.
Subdue in us the love of sin,
Let us know the need of renovation
as well as of forgiveness,
in order to serve and enjoy You forever.
We come to You
in the all-prevailing name of Jesus,
with nothing of our own to plead,
no works, no worthiness, no promises.
We are often straying,
often knowingly opposing Your authority,
often abusing Your goodness;
Much of our guilt arises
from our religious privileges,
our low estimation of them,
our failure to use them to our advantage,
But we are not careless of Your favour
or regardless of Your glory;
Impress us deeply with a sense of
Your omnipresence,
that You are about our path, our ways,
our lying down, our end.
Through Christ, our Lord. Amen.
–adapted from "God the Source of All Good" (The Valley of Vision)
© 1975 The Banner of Truth Trust
Prayers of the People       Isabella Lee
Dear Heavenly Father, 

We thank you for a week of blessings, the gift of life that you give us each day.
We are grateful for what we have and thank you for your limitless love for all of us.

For all of the hardships that we face day to day, we pray for peace and solace.
Guide us through our difficulties and point out the path of your love for those who feel lost at this time.
As the world changes around us, help us to find direction in our lives. 


Lord, you are the only constant in our lives, people weave in and out of our lives, objects fade and break.
But your love is forever and if we follow you, we will never truly fade, break or die, we too can have eternal life. 


Help us to treasure and value our time on earth, 
to live with love, 
to share your word to those who have never truly heard it before, 
to find balance in enjoying what we do and what we do it for,
to slow down every now and then to appreciate the little things,
to share the bigger things,
to love, care and bring joy to others and also ourselves,
to surround ourselves with people who lift us up, not drag us down, 
to cherish the relationships in our lives,
to reach out to our peers and those younger and older than us, 
to give time to try and understand perspectives of all ranges,
to use the gifts you have given us for good.

For our local Uniting Church congregations, faith communities, chaplains in the Ryde zone; Epping and Sam Il Korean, Eastwood, Macquarie University Chaplaincy, Wesley Mission Macquarie Campus, Marsden Road Carlingford, UNITING chaplain and pastoral practitioner at Arrunga and Thomas Bowden village, Ryde, North Ryde Community and One Heart Sydney we pray for their teams of leaders, give them the strength to meet the needs of their congregation, to reach out to those whose faith may be weakening, to support those who are going through changes in their lives and to strengthen each other.
For the members of the congregation, help them to understand both patience with their leaders and also to understand your constant presence within their lives, no matter where they are, who they are around and what they do. 


In our World Cycle of Prayer we pray for the countries Djibouti and Somalia, in these countries they face many serious threats such as extreme poverty, corruption, diminishing food and water supplies and fragile health systems.
With such settings, the threat of the covid-19 pandemic is extremely destructive to their people.
We pray for the health and physical, mental and spiritual strength of those who face these hardships daily within these countries.
For those outside of these countries to recognise and act on changing and working toward a safer future for everyone. 
We pray for those around the world who face major changes in their lives due to covid-19.
For the business owners who have had to close for the foreseeable future,
for those who are without work and those who will soon be without work.
Provide them with the comfort of your presence. 
We pray for those suffering from injustices simply because of the colour of their skin.
Lord, you created each of us in your image and we are all equals in your eyes.
Help us to understand that discrimination is something that is taught and something that can be untaught,
be with us whilst we educate ourselves correctly.
Help us to be like children again, a pure, clean state to soak up the right information, with the same love and understanding that you show us.
We pray for leadership, unity and solidarity throughout the world as we tackle this global pandemic.
Help us all to recognise that we cannot defeat this pandemic as a divided world.
The leaders and every single individual across the world have a part to play in controlling the pandemic.
In all our ways unite us in the fight to overcome this together.
We thank you that as a congregation, we have remained connected throughout this time.
We thank you for our minister Seung Jae, Grace, their family and the leadership team of our church for all of their efforts to unite us every Sunday in worship, prayer and care.
We pour out our gratitude for the gifts that you have given them that they share with us.
Keep each member of our congregation safe and healthy for our return to church together. 
In Jesus' name, we pray. Amen.
The Lord's Prayer
Our Father in heaven,
hallowed be your name,
your kingdom come,
your will be done,
on earth as in heaven.
Give us today our daily bread. Forgive us our sins
as we forgive those who sin against us.
Save us from the time of trial
and deliver us from evil.
For the kingdom, the power,
and the glory are yours now and forever.
Amen.
Sung Blessing

   

Shalom to you now (778, SOMOS DEL SEÑOR)
Shalom to you now, shalom my friends.
May God's full mercies bless you, my friends.
In all your living and through your loving,
Christ be your shalom, Christ be your shalom.
Words and music from the United Methodist Hymnal
CCLI # 260394

Offering
Let us pray:
Merciful Father,
we offer with joy and thanksgiving
what you have first given us—
our selves, our time, and our possessions—
signs of your gracious love.
Receive them for the sake of him
who offered himself for us—
Jesus Christ, our Lord.
Amen.
The Worship Sourcebook, ©2004, Faith Alive Christian Resources
The offering will be used for the congregation's continuing mission and ministry in these changing times. Please make your offering through a Bank Deposit or a personal cheque whichever is convenient to you.
Account Name: Boronia Park Uniting Church
BSB: 634-634
Account: 100023784
Reference: Offering
Please contact Robyn Harvey, Treasurer on 0418 783 290 or robyn.49@bigpond.net.au for more information about how to make Direct Debit.
If you are in a position to help others, Sydney Community Services, where we have donated foods and goods to support the need in our local community, may ask us to donate ANY pasta sauce or chunk soup cans. SCS has passed their appreciation for our donation. If needed to pick up donations from your home, let Robyn or Seung Jae know.
And many thank those who have donated for your sharing love and generosity.
Benediction: Romans 8:1-2, 11
So now there is no condemnation
for those who belong to Christ Jesus.
And because you belong to him,
the power of the life-giving Spirit has freed you
from the power of sin that leads to death.
The Spirit of God,
who raised Jesus from the dead,
lives in you.
And just as God raised Christ Jesus from the dead,
he will give life to your mortal bodies
by this same Spirit living within you.

 
Amen.