5 August 2021_A Special Prayer for Vale Annette Hawken
5 Aug 2021 by Seungjae Yeon in: Worship Online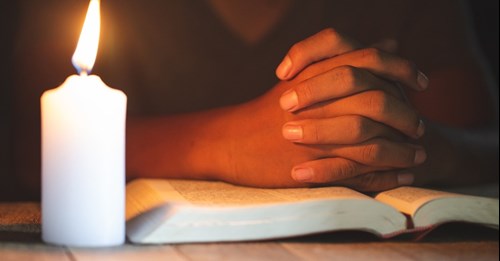 A Special Prayer for Vale Annette Hawken
Written by Rosemary Brook
Let us pray:
Today we remember our very dear previous Minister, the Reverend Annette Hawken who passed away on Tuesday morning. We keep Annette in our prayers and Annette's dearly loved husband, Nigel and her boys; Annette's mother and wider family and dear friends such as Robyn, and all who loved her or whose lives were touched by her.
We are so thankful Annette was our minister – so full of life, delight, fun and wisdom, and a true and intrepid leader for us in a time of transition and we owe so much to Annette for our current church building. We could always see and feel Annette's absolute love and passionate trust in you, and her unquenchable desire to serve others on your behalf.
We know that Annette showed immense and inspirational courage and fortitude as her health declined and showed amazing thoughtfulness for others, even in the most difficult of circumstances.
We are just so thankful that Annette is experiencing a most wonderful new kind of life with you. We take a few moments for our own individual prayers for Annette and for her family, and also for others dear to us who have passed away.
Thank you that you are a God of abundance and that you love each of us, young and young at heart, more than we can possibly imagine.
In Jesus' name, we pray. Amen.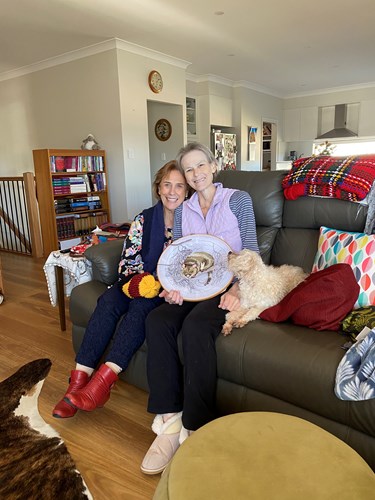 Robyn and Annette in June 2021. Photo from Robyn Harvey